Here are some of the most useful and basic tips for the new GoPro Hero 10 that you can keep in mind and utilize when recording with this awesome action camera!
Some product links in this post are affiliate links, and VidProMom will be compensated when you make a purchase by clicking our links. Read my disclosure policy here.
Tips for GoPro Hero 10 Newbies
The new GoPro Hero10 is currently the latest, most powerful, and richest action camera. Even when that's the case, this GoPro has a ton of options, which may be quite overwhelming for most newbies. These GoPro Hero 10 tips should be able to help you learn the correct mode for each one you need.
Video Settings and Resolutions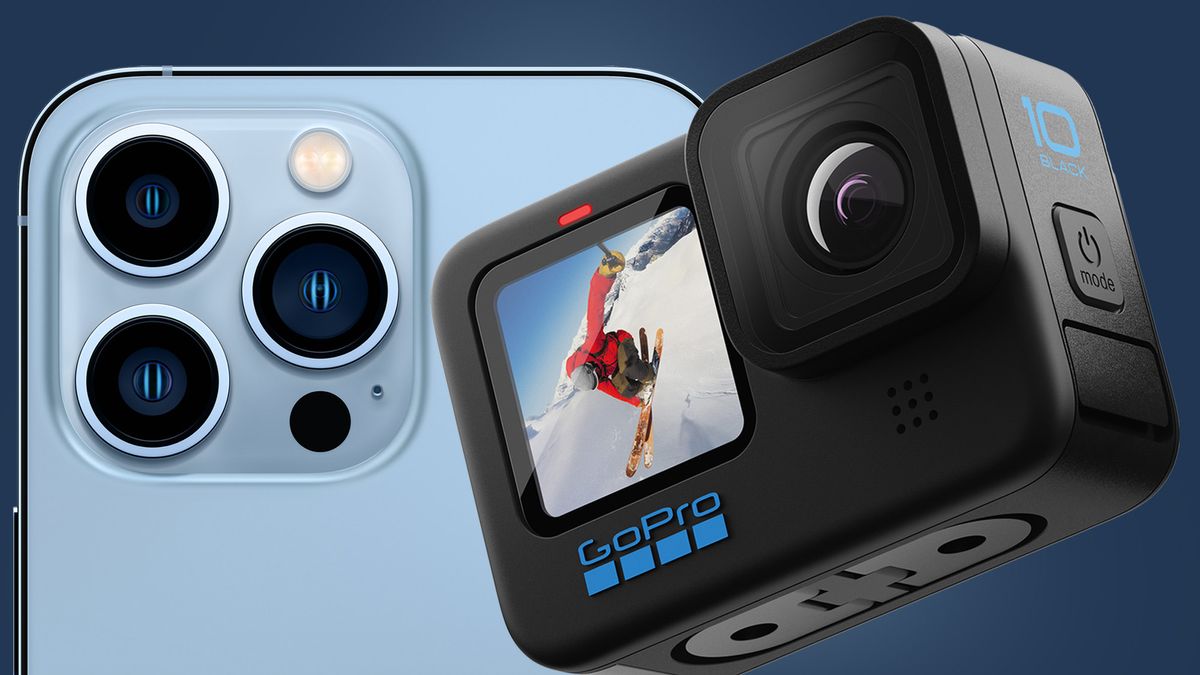 When it comes to resolution, there are four 16:9 ratio options as well as three more 4:3 ratio options. These 16:9 ratio options specifically fit as widescreen. These can perfectly fit almost all of the more modern HD and 4K TVs. The 4:3 options also fit a lot with Instagram but when it comes to other things, 16:9 creates a more immersive image.
It is advisable to shoot it in 5.3K if you are hoping for the end result to be both a video and a photo. You may also use the slow-motion option, which is perfect for capturing action. Slow-motion is also great when focusing and shooting something or someone else compared to the first-person point of view (POV).
Photo Settings and Resolutions
The GoPro HERO10 is able to shoot larger 23MP photos and richer images. That is better than all the other previous GoPro. That's pretty much all you would need to know about the action camera's photo settings and resolutions. When you navigate through the Photo and edit the options, you should be able to see 4 options. The SuperPhoto, HDR, Standard, as well as RAW.
SuperPhoto is typically the best option while HDR is best used when shooting directly into something bright. The RAW option on the other hand is typically for more professionals since images won't have as much pop or contrast while also being buried in the files.
Utilizing Frame Grabs
When you're unable to decide whether it is best to shoot a photo or video of a moment or scene, with 5.3K resolution in video mode, you can just start shooting. You would also be able to pull frame grabs at an immense 19.6MP for GoPro Hero10, which is far from the 14.7MP on the HERO9 and other smartphones. Now, no moment will be missed when shooting a video to get a photo.
Useful Accessories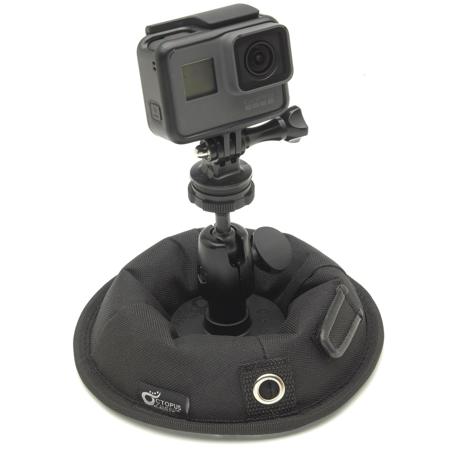 When it comes to the mounts used for GoPros, there is quite a variety of them. The two general categories would be a handheld mount as well as mounts that are used separately. Naturally, when talking about handheld mounts, a handgrip would be one of the first to come to mind. It has a handle that you can grab rather than hold the GoPro itself. You may also attach a GoPro to a helmet, arm, leg, or chest to record an activity which is called helmet mounts and Body Harnesses.
Meanwhile, Octapod mounts are designed as versatile camera mounts so that you can position your camera just about anywhere. These Octapod mounts can be a great alternative for tripods since it has a semi-rigid disc of very heavy-duty material with a non-slip pad underneath in addition to a tripod screw at the very top.
GoPro Hero 10 Camera Tips
Fully charge your battery before you go out and record. It is already known that maximizing the quality and features of your GoPro eats up the battery faster than average, so you can also bring an extra battery if you're in for a long recording.
Make sure that the thumbscrew head for your GoPro mount is on the opposite side of the battery pack to prevent it from blocking when switching/removing the battery.
You can also press the "Mode" button on the side of your GoPro to rotate through the different shooting modes through photo, video, and timelapse.
If your GoPro freezes, you can try holding the power button for 10-20 seconds to make a hard reset.
GoPro Hero 10 Feature Tips
Download and explore the features of GoPro Quik App.
You can easily detach the lens cover of your GoPro by twisting it counter-clockwise to clean it. Don't forget to put it back on the GoPro camera to protect the lens.
There is a quick access button on the lower-right corner of the screen that you can press and hold to select the different features and settings that you want to use such as Hindsight, TimeWarp, and so on.
You can use voice control to record with your GoPro. This is very useful at times when your GoPro is difficult or out of your reach and you want to capture or record. Taking a selfie or mounting your GoPro on a helmet are some examples of it.
Customize your presets based on your preferred settings. There are different presets that you can customize for video, photo, and timelapse mode. This can help you save time by avoiding to repeatedly changing the settings every time you use your GoPro.
There are 4 different view modes that you can use in GoPro: SuperView, Wide, Linear, and Narrow. SuperView and Wide gives you a much wider view, but gives the video a bit of a fisheye effect.
There are so many other exciting things to discover and explore with your GoPro if you're a newbie! There are so many settings and features that you can mix and match with each other to make your GoPro clip more appealing and personalized. If you have any problems and issues with setting up your new GoPro Hero action camera, below is their official tutorial video on how to get started, check it out!
Related: What GoPro Settings Should You Use?
VIDEO: GoPro Hero 10 Black Tips – Getting Started