Looking for some last-minute GoPro gift ideas for this holiday season? Check out this blog to find out the perfect gift guide for your GoPro friends!
Some product links in this post are affiliate links, and VidProMom will be compensated when you make a purchase by clicking our links. Read my disclosure policy here.
GoPro Gift Ideas
Action-camera-inspired gifts are the best GoPro gift ideas for anyone you know that has a passion for the outdoors and content creation. You may know some GoPro lovers or content creation addicts. If so, then these gift ideas are the best to give them for the holidays.
These ideas include anything that anyone would need. These include GoPro cases, filters, and poles, selfie sticks, and even battery chargers, And so, let's get right into deciding the best gifts to put a huge smile on someone's face.
GoPro Hero10 Black
If you're looking to give a gift to someone that wants to create content of the best quality, then Hero10 Black is a great idea. With the new Hero10 Black, you can shoot 5.3K video at 60 frames per second as well as 4K videos at a phenomenal 120 frames per second. Taking shots in 4k allows a cinematic slow-motion. Additionally, the new Hero10 Black also has a new GP2 processor that is double the speed compared to previous versions.
There is also the HyperSmooth 4.0 stabilization from the GoPro Hero10 Black. This HyperSmooth makes it available in higher performance settings. Since this GoPro is the latest model, this makes it one of the best GoPro gift ideas for enthusiasts.
You may not think much of the difference between different units, but it is a big deal to some. The rear touch screen for this unit is more responsive than others and also allows settings customization for your needs. Additionally, enthusiasts would enjoy the clear difference with the front-facing screen. There is also the fact that this camera is cloud-connected, which could be convenient.
Related: Best Settings for GoPro Hero 10 Black
Max Lens Mod
There are these Max Lens Mods that can provide you with an ultra-wide-angle 155˚ FOV. This also allows you to max out your stabilization even when you're taking the widest field of view. Although this could be one of the greatest GoPro gift ideas for someone with a HERO10 and HERO9 Black, it could be more compatible with HERO9 Black.
It also comes with a Horizon Lock that helps a lot when shooting in horizontal, vertical, or off-center. This helps with keeping the level of the shot and steady, even when rotating the camera a full 360° while recording.
GoScope Marine Filter System + Case
This is another one of the great GoPro Gift Ideas. This could be an essential kit for GoPro users that wants to try diving with a GoPro. With this, they can shoot captivating underwater shots with incomparable clarity during their sea trip. This kit is perfect for capturing clear footage of fish, turtles, dolphins, ship wrecks, or even ruins.
The Marine Dive Filter System includes three filters that are used for correcting the color of blue or green waters. With this, photos and videos shot would have accurate crisp colors. This also comes with a waterproof (to 60m) GoPro case for their sea trip.
Related: Do You Need a Filter for Your GoPro?
3-way 2.0
When it comes to the best mounts you can get for GoPros, the new 3-way 2.0 is a great choice. As the name suggests, this has three essential mounts in one. This tool is a great choice for anyone that shoots and switches between a handheld camera grip, tripod, and extension arm.
Though all three of those are different and have different uses, this convenient tool has them all. This can be convenient for taking overhead shots, follow-cam footage, selfies with a group, or even getting closer to the action. There is also the fact that you can use it in and out of the water when you're using waterproof construction.
Bite Mount
Another useful mount that could be a perfect GoPro Gift Idea for someone is the Bite Mount and Floaty. This mount fits best for someone that likes capturing POV footage. They are perfect for POV footage for any environment. Additionally, this mount is also designed to click into any quick-release mount.
With this, storage and swapping can be done swiftly. With the addition of the floaty, it could be easily recognized in case it is dropped in water or land. Although you can use them separately, they do come in a set. They usually come in a two-in-one package.
Suction Cup Camera Mount
With this practical mount, you can take and stick your GoPro anywhere. You can stick them beside your vehicle's windows, windshields, helmets, or even surfboards and capture priceless perspective shots. With this, you wouldn't have to worry about drilling or leaving sticky adhesives behind every time you capture these shots.
Magnetic Swivel Clip
If the person you're gifting likes capturing shots in awkward and creative angles, then this pocket mount is a good option. You can clip this mount on your backpack or even stick it on a metal surface. The 360 swivel also allows you to take shots at unique angles by framing the shots at any angle. This could be useful for taking any shot, it all depends on your creativity.
Enduro Rechargeable Battery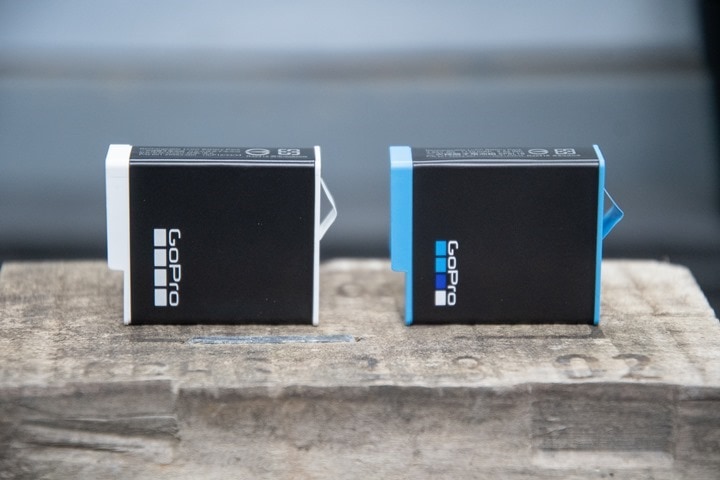 Enduro is a good battery booster that is perfect for extending recording times. This is also great in moderate temperatures, but it shows its full potential in colder temperatures. With Enduro, your GoPro's performance in the winter, and all of the snow sports should be relatively better. Aside from that, it should still provide more time as well for summer, spring, and fall, making it one of the best GoPro Gift ideas.